Need some help?
We help friends to solve their hardest problems
Vision
Our goals are always to make the most efficient solution for any given task
Why?
We really like to solve difficult problems. And we like to use technology to do it :).
---
Amapola starts using Digitid
Amapola has started using Digitid to calculate allowances in Digitid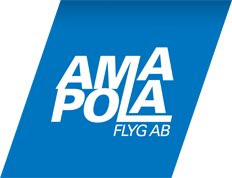 ---
Digitid
Employee management
People you choose to work with is the most important thing, why not manage them with Digitid and be sure to comply with GDPR
Staffing
Get help to fill your schema with the right crew.
Roster import
If you get your rosters from Netline or Raido(Aviolinx) import it with ease.
Time reporting
People never enjoys time reporting so at least let's make it fast and easy.
Expenses
Report and upload receipts digitally.
Attest time/expenses
Highly configurable attest flow, auto-attest and other helpfull features.
Calculate salaries and other reimbursements
Doesn't matter if you have complicated labor contract or union agreement or not calculation will be swift and correct.
Export to accounting system
You can easily export invoices, payrolls and all your other data.
Billing
You can easily generate invoices, send the physical or with e-invoicing/EDI.
---